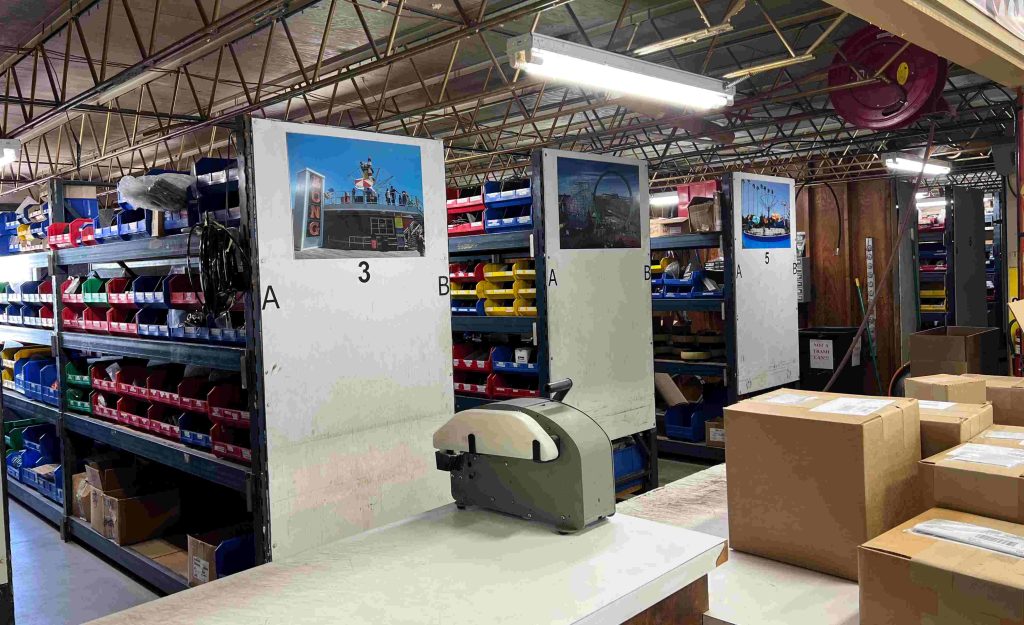 After supporting rides such as the Fireball, Tilt-A-Whirl, and Flying Scooters for over 50 years after our first delivery, Larson understands that when you need a part to stay in operation on a critical weekend- down time isn't an option. That's why our 100% US facility keeps an inventory of over 500 different parts on the shelf for 365 days per year.
Custom Design and Creative Services
With as many different type of offers and installations as we have, there are always ways to make something completely unique.  Please inquire about customization options for any existing ride platform to best suit your specific needs and vision.  We are happy to consider partnering to create an entirely new type of ride or attraction as well as taking something classic and improving the operation or aesthetics to best suit you and your team.

There's something special about the classics.  If your ride needs some love, please inquire about our Ride Refurbishment services.  We are able to take in rides of good condition at our facility in Plainview, Texas and bring them up to date with repairs, inspections, upgrades, new paint, graphics, or regular maintenance.